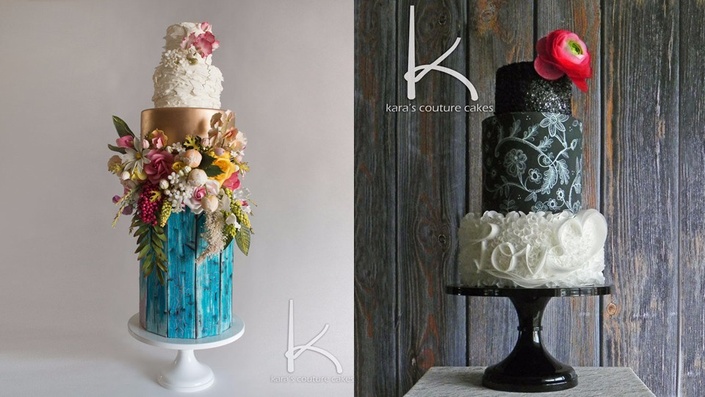 The Wedding Bundle
Get Aged Painted Wood and Wafer Love Ruffles to take any cake design to the next level!
The Wedding Bundle
This bundle includes two of my most popular and loved tutorials based on the elegant wedding cake design. If you don't have these skills in your back pocket you're cake designs are missing out because they are immensely versatile, sophisticated, easy to accomplish and quick to master.
Edible Aged Painted Wood Effect for Cakes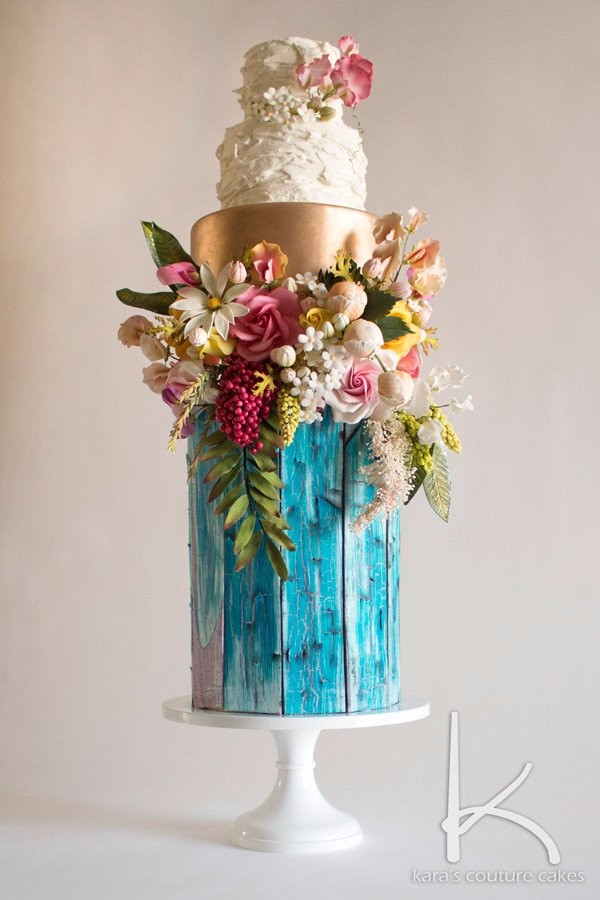 We'll be cracking your sugar paste. It sounds scary since we typically don't want that to happen. The more the merrier here and I'll show you how to make those cracks intentional to achieve the exact look you want.
Learn how to skillfully "damage" your design. I'm going to show you how "damage" your wood pieces to give them the aged look. The finishing details are where the success and beauty comes out!
Discover simple techniques that you can apply to all of your other cake projects to add depth, dimension and "wow factor" to your designs to set yourself apart from the crowd.
PDF Quick Reference Guide - Once you master this technique with the video, you can go back quickly for small reminders to your PDF where each step is briefly covered as a quick reminder. No need to watch the whole video again.
This sophisticated look seems advanced... but it's not! Even if you're new to cake decorating you can master this technique easily and quickly with my video tutorial. You don't need any special tools or any out-of-the-ordinary materials. It's kinda awesome if I do say so myself :)

Wafer Love Ruffles and Hand Painted Lace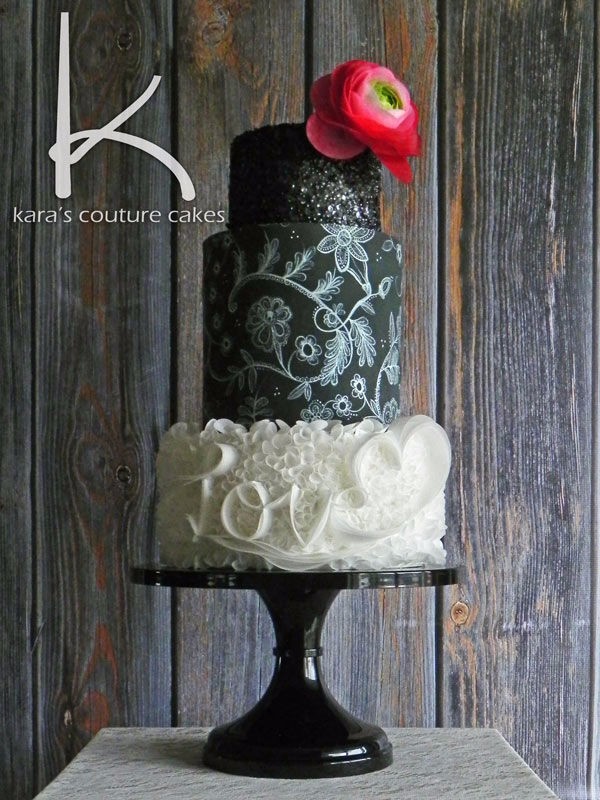 49 pages, 120+ full color images - This step-by-step PDF tutorial walks you through every aspect of perfectly recreating this design from tools and materials to the little things that will make your designs unique and special.

Learn to make my Signature Wrap. This versatile and impressive wrap for your cake will help make working ahead on a cake design a breeze and save you time.

Get two wrap styles to make serving simple.

All the tips and tricks you need to know when just learning to work with wafer paper. Anyone can recreate this beautiful texture design! No experience needed.

BONUS: Custom Painted Lace! Hand painting lace my way is simple and you can replicate any custom lace pattern you wish (great for brides), or you can just use the template I've provided with the design I created just for you!
Get these two skill-building tutorials and transform you knowledge of sugar, skills set, and the success of your designs. One step closer to being THE caker people must have at their weddings and special events!
Your Instructor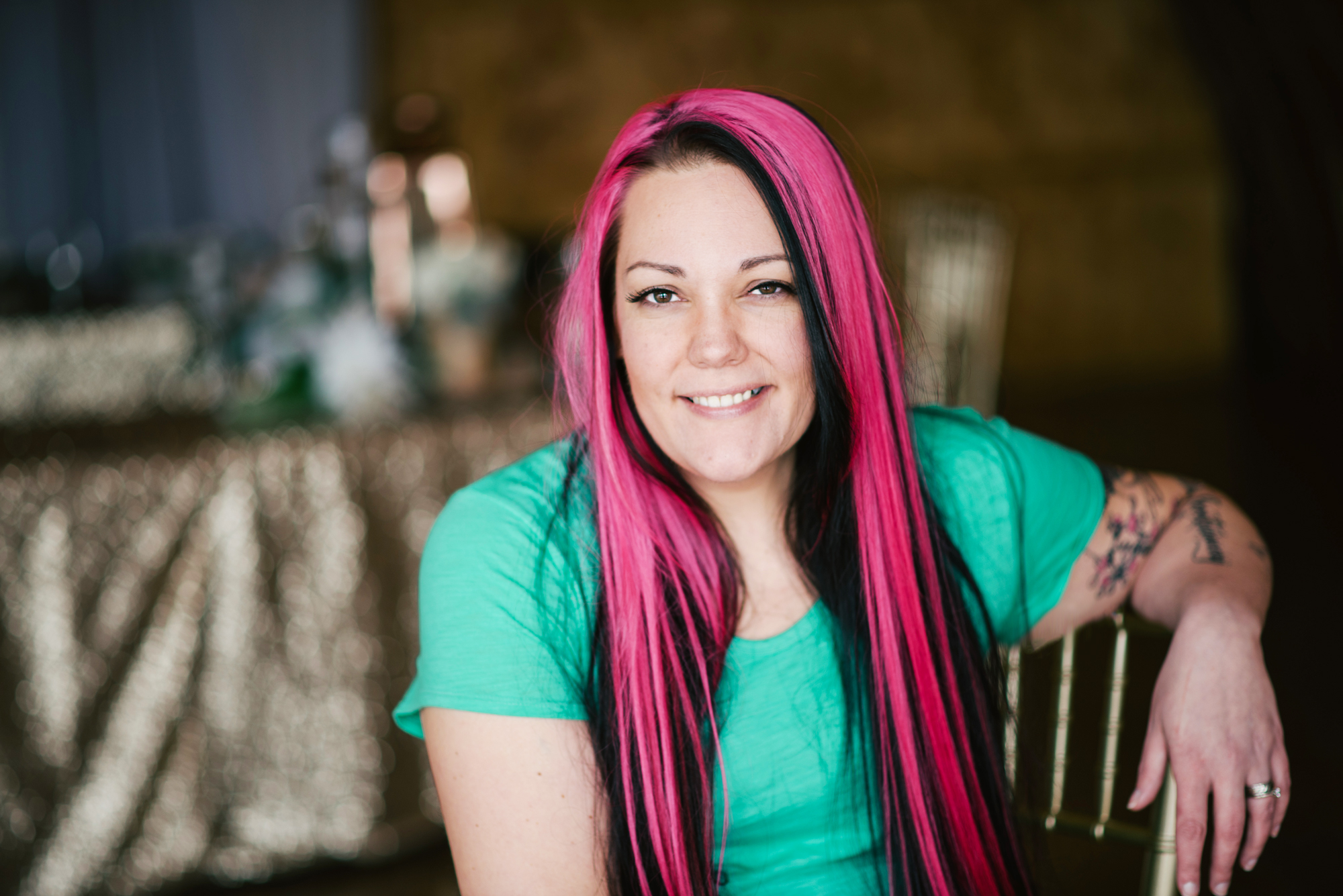 Kara is most well known for her cake blogging shenanigans at karascouturecakes.com, and chances are that's how you found her. While her food science savvy and decorating prowess are what she's recognized for, she also has a background in business and management.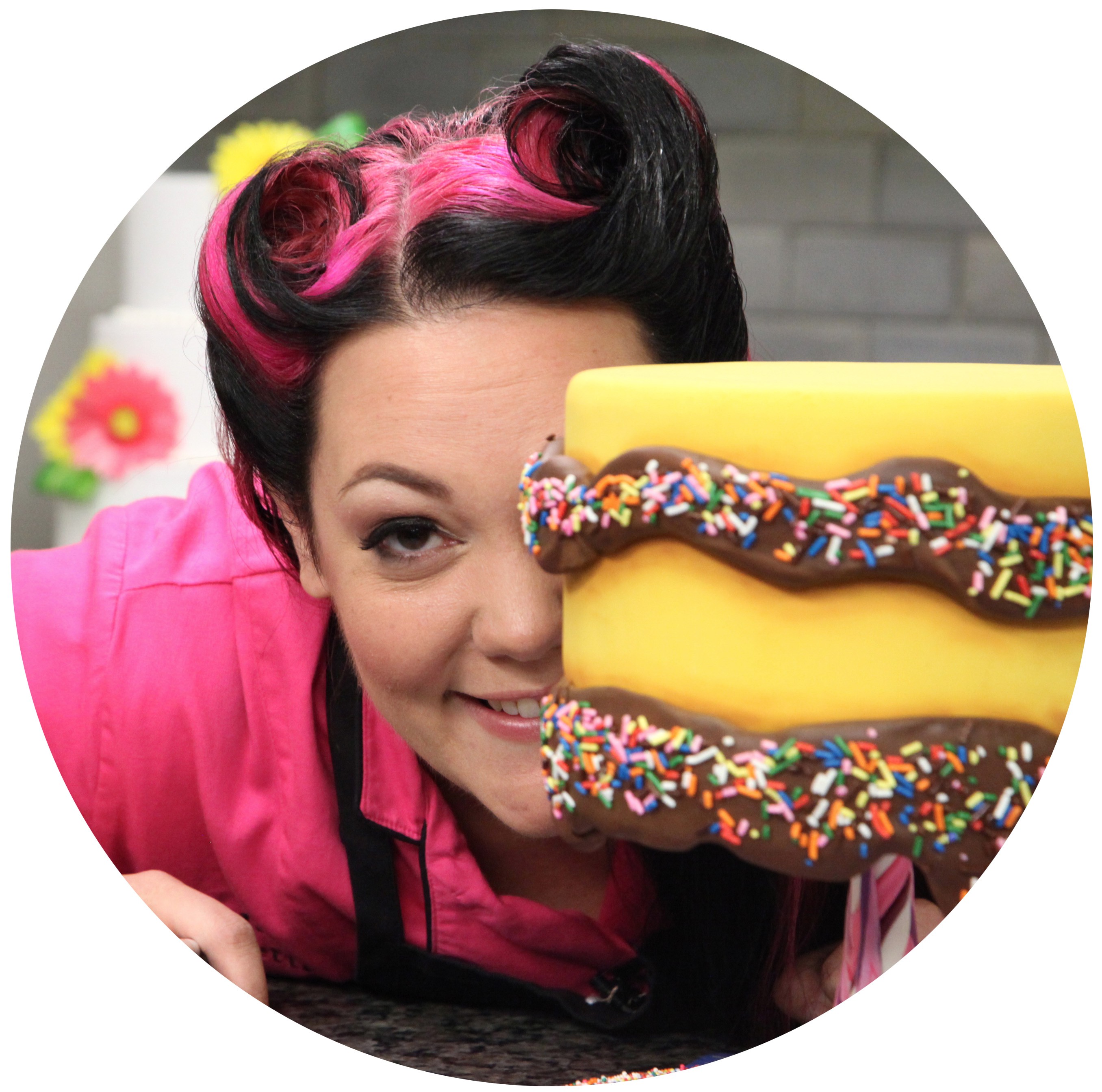 Knowing that beautiful cake doesn't make for a successful business, Kara set out to create the only professional learning environment only for caker decorators. You won't find recipes or tutorials here as this is where she focuses on the business side of caking.

Kara's talent for teaching, passion for cakes, and calling to help transform other passionate creative people's lives has transformed into creating life altering courses continuously evolving to bring the best, most current, and laser-focused information to those serious about taking their cake decorating hobby or small business to the next level.
With a background in the fine arts, education, two degrees in hand from The Culinary Institute of America, and countless Pro Cake University Alumni testimonials she's ready to change the world, one caker at a time.
She is a homeschooling mom, average knitter, lover of all things food science, and a Harry Potter nerd. She's also been referred to as a crazy cat lady, but
she unconvincingly denies those accusations.
Courses Included with Purchase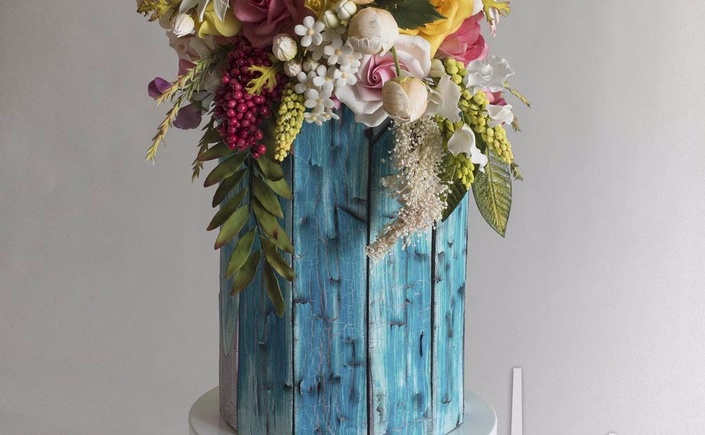 Edible Aged Painted Wood Effect for Cakes
Learn to make Kara's most popular and well loved technique!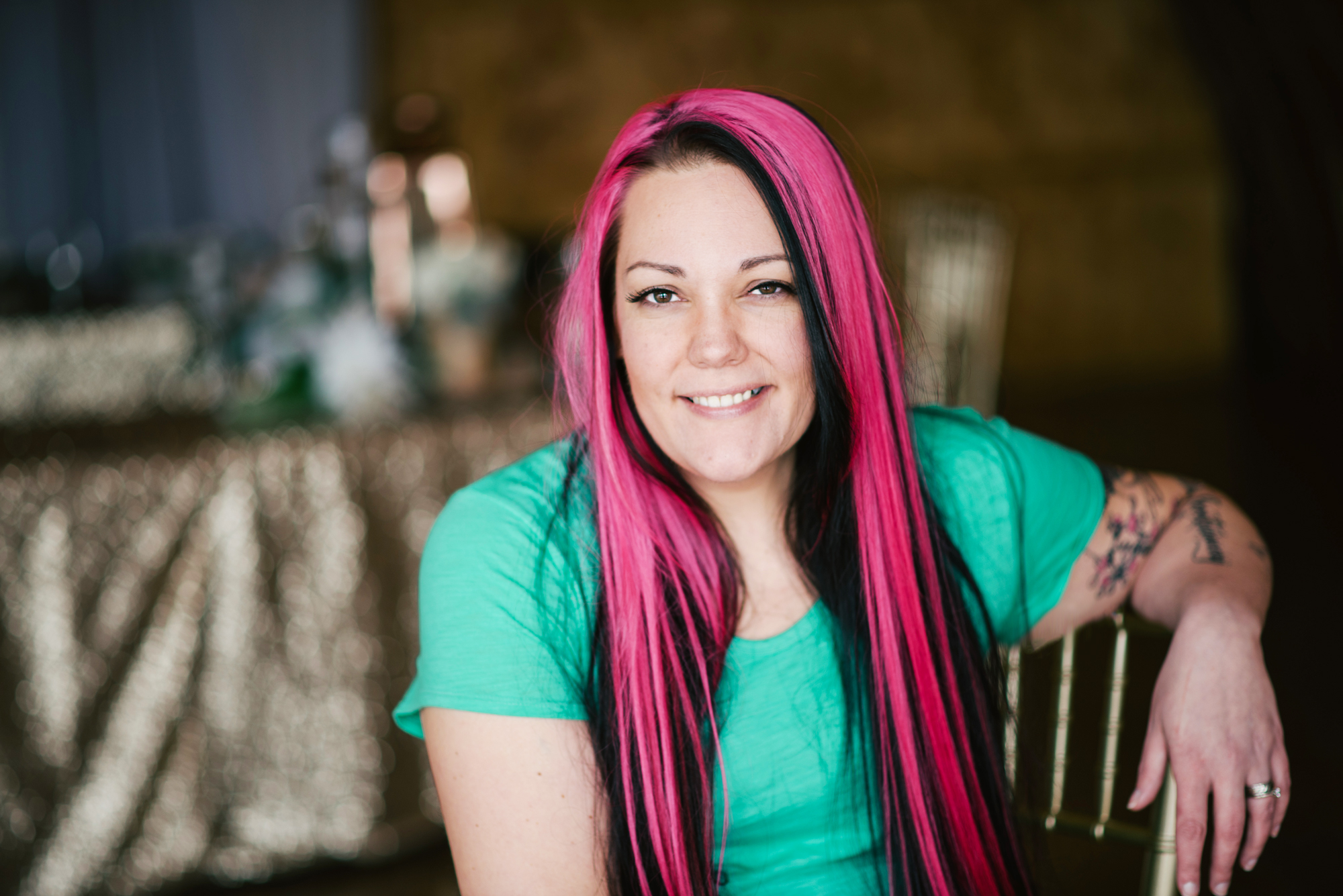 $17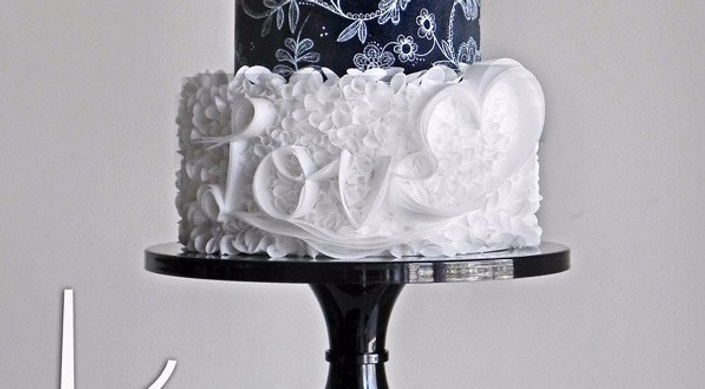 Wafer Love Ruffles and Hand Painted Lace
Learn Kara's Signature Texture Wrap technique to add this ethereal look at any elegant cake design!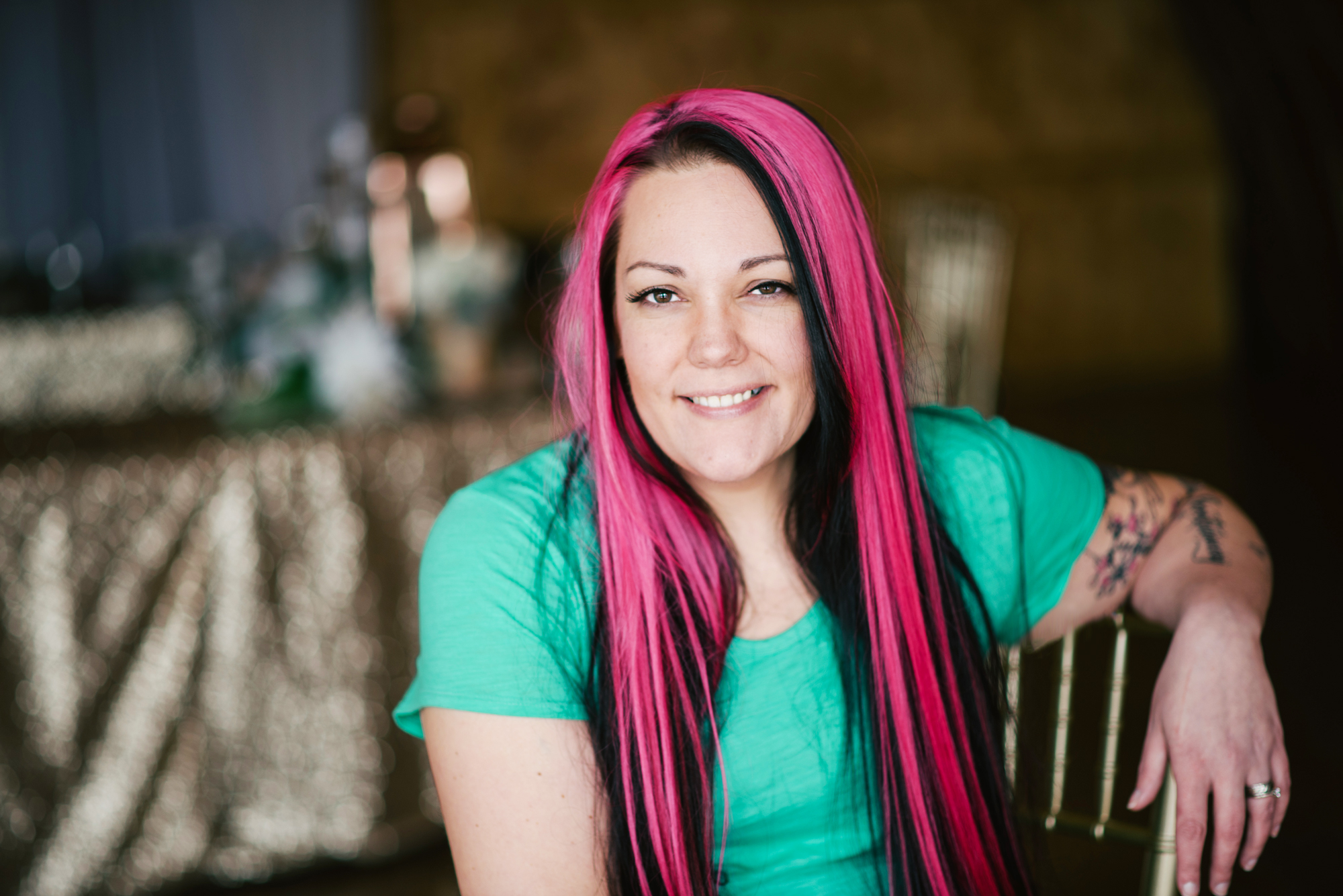 $17
Original Price: $34