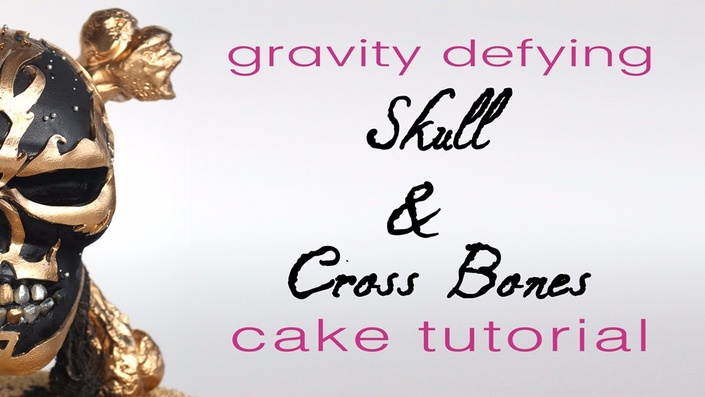 Skull and Cross Bones ReMix Tutorial
Discover all the secrets behind the structure, sculpting, and detailing of this gravity defying cake!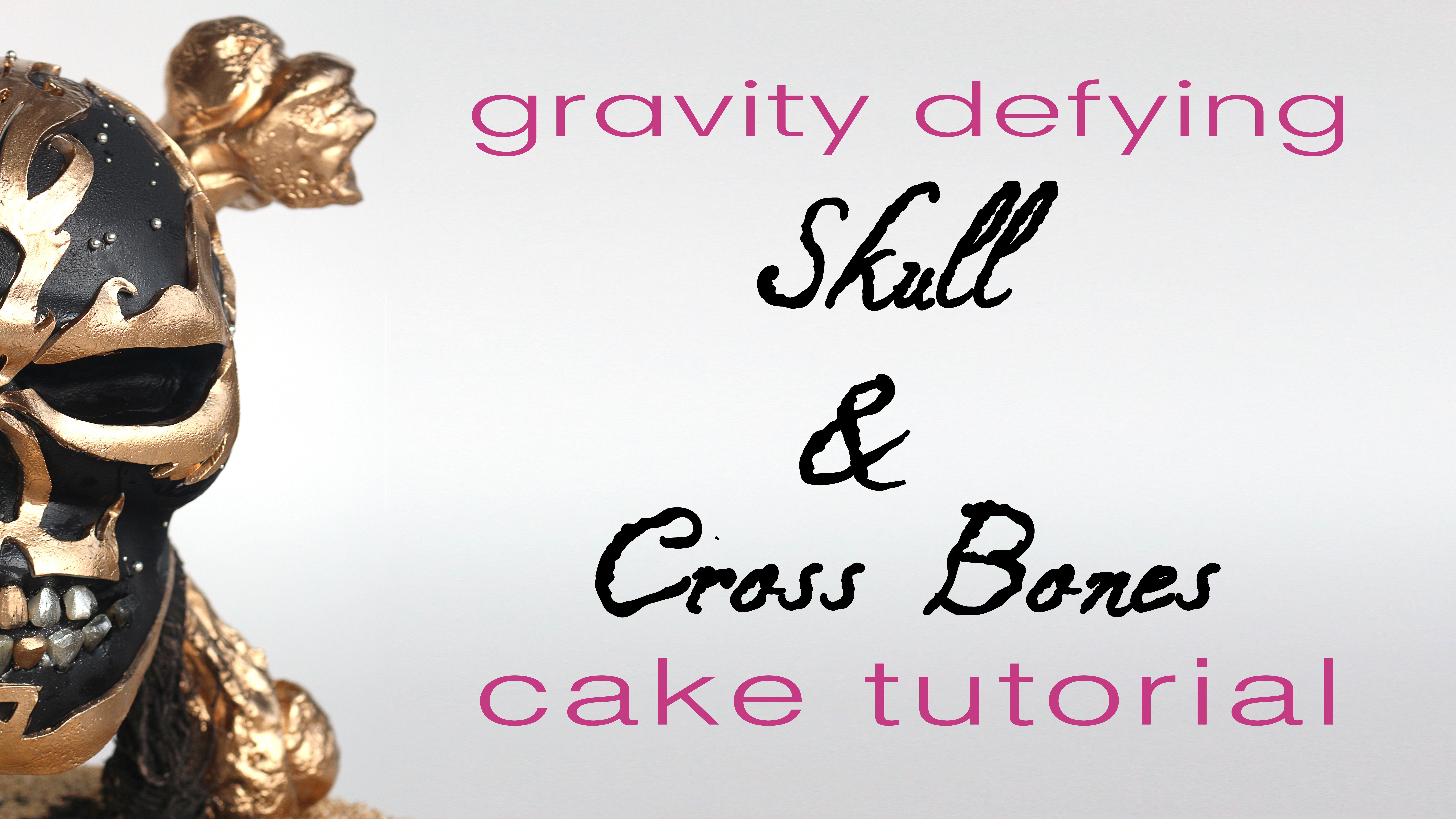 Welcome to Kara's Couture Cakes and Pro Cake University!

I'm THRILLED you're here :)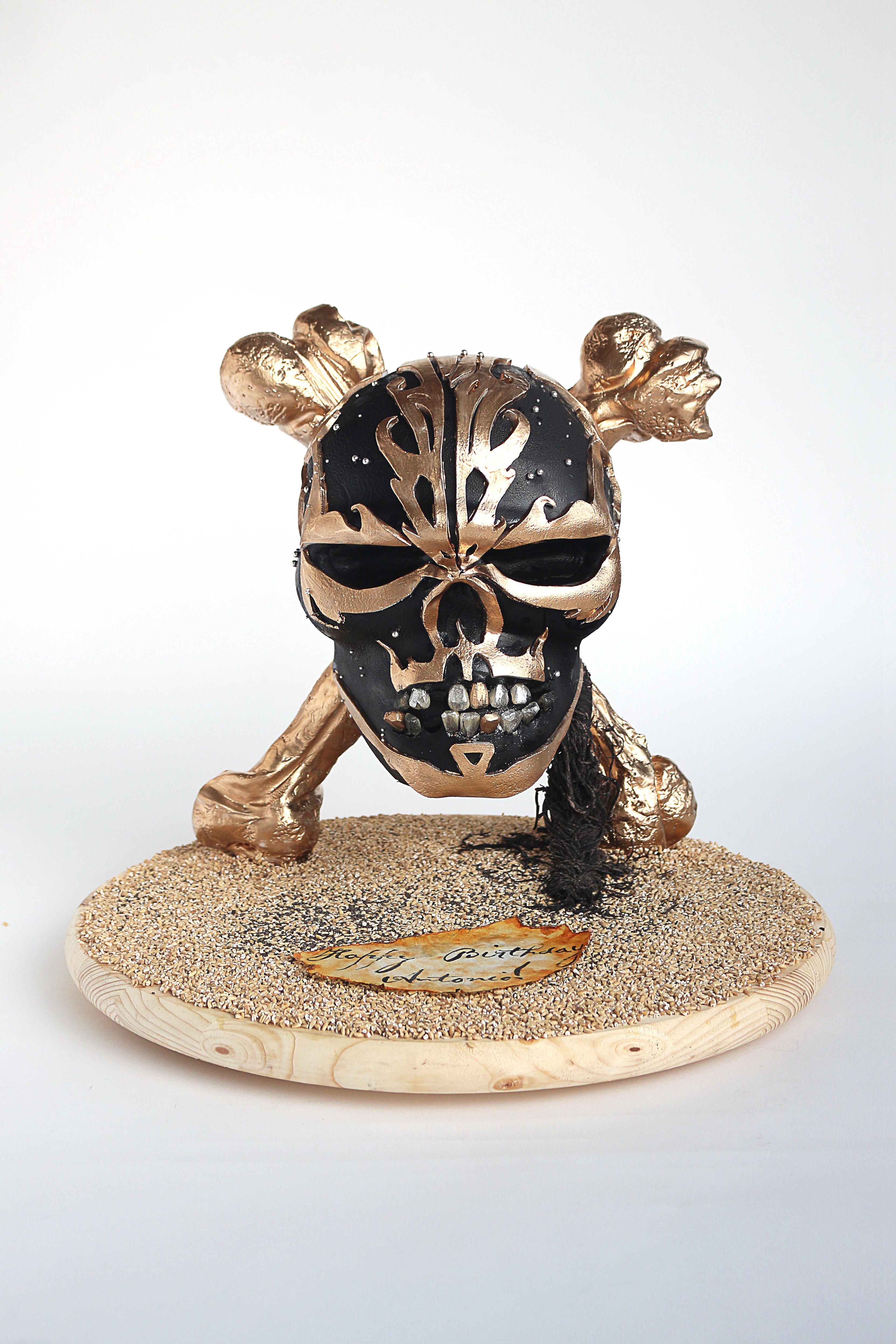 Learn to make this crazy, gravity-defying Skull and Cross Bones Cake, the new remix to my original and wildly popular design!
Build from the structure up – learn the exact materials and methods I use to build this cake and why I chose what I chose… My civil engineer hubby will walk you skillfully through this construction style design with a full list of the exact hardware tools used.
Get my cake, ganache and buttercream recipes that are perfect for structured and carved cakes.
Learn to pull sugar to a thin, hair and beard consistency (while cool and easily handled).
Discover clever structure covering techniques to save on expensive materials.
Ever sand and slice macadamia nuts for details? This edible detail technique will have your creative juices flowing!
Explore a world of intriguing ways to add finishing details to you cake to take it from "That's cool" to "HOLY COW!!! I didn't know that was cake!!!"
Get the shopping lists for all the materials, tools, and supplies you'll need to recreate this impressive gravity defying and delicious cake and all your future inspired designs.
The techniques and methods are so versatile you'll be able to use them in TONS of cake designs! This tutorial will pay you back over and over and over.
Enroll and learn all of my techniques lesson by lesson, easy to find to go back and grab just what you need, when you need it!
I can't wait to see you inside :)