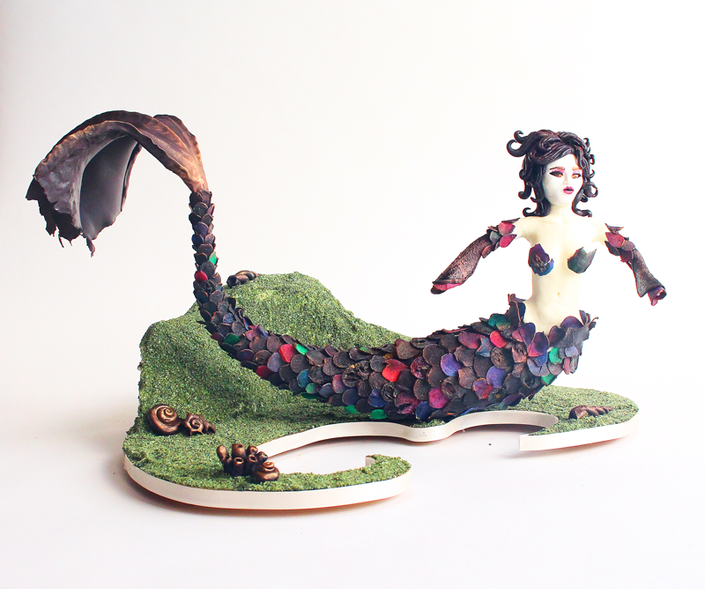 Gothic Mermaid - Sugar Piece and Cake
100% Edible Sugar and Cake Art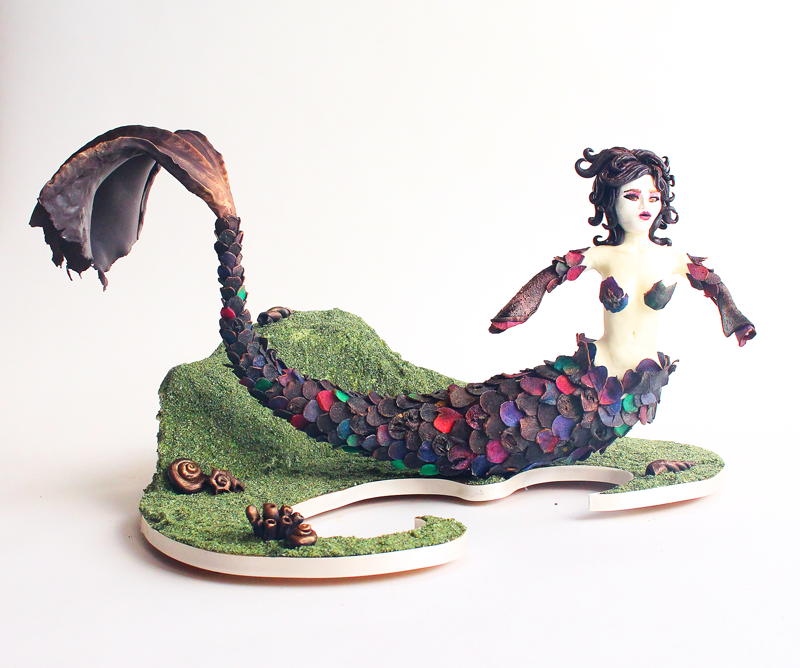 Playing with sugar and food has never been so eerily delightful!
This Gothic Mermaid is built around a versatile structure and has zero fondant or gumpaste AT ALL.
Purcella's made of sugar (not cake). Use cake cleverly so it's easy to work on intricate details that will last longer than the bellys full of cake :)
Learn to create her unusual and mesmerizing fruit scales (YEP! Fruit!) and delicious algae covered sea crags!
All techniques are incredibly versatile, able to be used in many different designs, even cupcakes and cake pops.
Learn blueprint design, sugar structures, fruit decor, edible algae and shells, body sculpting (sugar figures only, can't help with your thighs folks ;) ), and detailing.
This tutorial is PACKED with pro tips and tricks that you'll use across all of your cake adventures, not to mention the techniques for building and decorating included here.