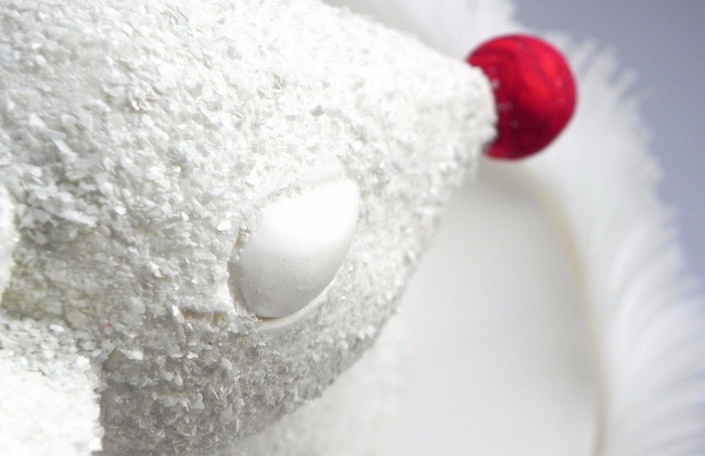 Create a Reindeer Cake Topper
Create this elegant and easy Reindeer cake topper to impress your Christmas cake crowd!
Sparkly White Reindeer Cake Topper
There's nothing quite so lovely as a pure white (or gold) reindeer at Christmas time! A simple white cake with this topper is elegant and screams "It's the holiday season!" Top your cake with this beauty this Christmas.
Learn to make this charming topper to accent any Christmas or winter cake! Simple, elegant and the perfect topper for a stunning white cake.
Sometimes it's easier to NOT focus on the cake. A stunning reindeer topper placed atop a simple white finished cake is the perfect solution to elegant, sweet, stunning, and seasonal wrapped into one cake design.
And that's where a stunning topper makes the simple, or even plain cake into a thing of beauty. Swooping lines, simple details, clean and crisp white on white. It's winter in cake. Can you hear the bells jingling? Is your nose cold yet?
Those antlers, though!!! Aren't they lovely? Let's make 'em and then make 'em sparkle. In fact, we'll make the whole topper sparkle with my edible glitter!
Quick and easy to replicate shaping techniques make this reindeer topper fun to make. Only a couple tools (one being your hands!) and a bit of whimsy is all you need. And there are plenty of designs you can adapt this modeling technique to, like the golden full bodied reindeer above. It was made with this exact technique.
45 minutes in real time video plus a downloadable PDF with resources all ready for you. Need a quick holiday cake design fix? Here it is!
Star of the holiday party
Move over Grandma (don't worry, we still love you)! Your cookies are great but we're taking the sophistication of Christmas parties up a notch! Just imagine this topper perched atop a candy cane cake!
Purchase this tutorial now for instant access! I know you'll love it and be making awesome cakes with these techniques straight away! Don't forget to email me with pictures of your projects and tag me on social media so I can see them all and cheer you on! :)